Last Sunday, I wrapped up a 4 sermon series contrasting Fear and Faith.  We used Psalm 23 as a partial guide to honing in on specific areas where the battle between Fear and Faith is particularly strong.  In the week leading up to bringing this series and with every sermon I wrote, I discovered that Fear effects virtually every aspect of our lives.  If you look closely at the scenarios of life we face and decisions are needed, Fear is almost always in the background.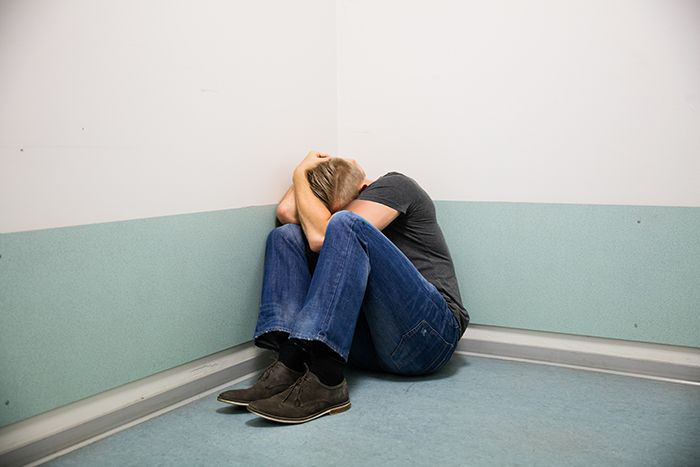 One particular area that has captured my attention lately is the Fear of telling the truth to people.  Let me first clarify what I mean.  I don't mean trying to tell people that something isn't so when it is or vice versa.  I don't mean when that when asked the color of my car, which is red, I reply with something clearly false, like silver.  I don't mean that when my wife asks me if I locked the backdoor I answer her with what I know is clearly not true.
What I am talking about probably could best be understood in the context of applying a familiar, yet often ignored biblical principle to living well within the Body of Christ.  Paul writes in Ephesians 4 concerning the reality of who Christ-followers now are because the are in Christ.  This new reality is going to produce a new set of behaviors that reflect the new reality.  A couple of times when logically explaining both the new reality of identity as Christ-followers and listing the subsequent behaviors, Paul specifically refer to how Christ-followers are to speak to each other.  Consider these 2 examples:
"Then we will no longer be infants, tossed back and forth by the waves, and blown here and there by every wind of teaching and by the cunning and craftiness of people in their deceitful scheming. 15 Instead, speaking the truth in love, we will grow to become in every respect the mature body of him who is the head, that is, Christ."  Ephesians 4:14-15 (NIV)
And…
"Therefore each of you must put off falsehood and speak truthfully to your neighbor, for we are all members of one body."  Ephesians 4:25 (NIV)
If you are reading this blog post and you are a Christ-follower, I wonder how well you do at speaking the truth in love.  Again, I'm not suggesting that you may twisting Scripture in order to confuse or harm someone else.  I mean how good are you at celebrating the connection we share in Christ by honestly sharing truth.  Here are a few questions that might explain:
How freely can you talk to other Christ-followers about the biggest failures you have experienced as a Christ-follower?
How freely do you feel to gently correct a fellow Christ-follower when you see them going astray?
How freely can you express the truth of a specific area of challenge to you like, prioritizing Spiritual progress or being able to speak the truth in the midst of fear?
The fear I am speaking of often has to do with wanting to know the outcome of a situation before we say something because we "fear" that by speaking it, things will never be the same again.  We fear that even though we know that we need to say something, it could go really bad.  We also see this fear when weighing how "honest" we can be with others about our own struggles.  We are afraid that if you really know the "true" me, everything will change and it likely won't get better.
I would like to challenge you (and myself!) to move toward, not away from those situations you face that are like I am describing.  I know it will be hard.  I lived a good portion of my life in fear.  Yes, behind the person you see each week in the pulpit is a guy who wrestles with this stuff just like you.  The good news is that I have put into practice what I am encouraging you to do and have seen great progress.  One lesson I have learned is that while every decision to speak the truth in love carries with it risk, I have usually blown it way out of proportion and I feel relieved when I have been honest.  Another lesson is this:  speaking the truth in love will, in fact, change the relationship!  Things won't be the same.  They can't be.  But what I am discovering is often the risk is rewarded with greater intimacy and community.  We often forget that these were in the mind of Paul when the teaching was given.  You can't have community without truth.  Say that again!  And again!  If that is true, then without truth, what we think we have isn't community, its a parody of community, a cheap version that too many times we settle for.
Here's a thought, how about sharing a "true, loving" comment to this blog post?  If it is "true and loving", the relationship you have with me will never be the same, because you've shared a piece of yourself or your perspective to encourage me.  What are you afraid of???