A few evenings ago, I decided to do something I had been wanting to do ever since I moved to Mississippi.  I listened to 5 different sermons from 5 different congregations that are all based here in Fulton.  I know, that probably sounds like some kind of ancient torture for some people but my motivation for this listening project was not torture but rather to check out a theory I had.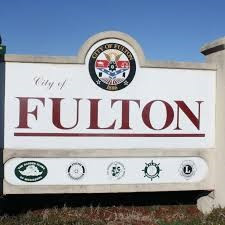 During the month of November, I am going to be sharing a series of messages about where the Itawamba Christian Church came from.  ICC has a different approach and understanding about what "Church" is and God how intends His followers to proceed until He comes again.  As a part of the development of this series of messages, I have been reflecting upon the many ways the followers of Christ are divided.  To be perfectly candid, most of the division comes from Christ-followers who have taken what would best be described as a matter of opinion and elevated it to that of an essential belief.  This is such an easy thing for us to do and I think probably every Christ-follower is guilty of this at some level.  Some of the division comes from teachings and philosophies which another part of the Body of Christ deems anti-Scriptural.  These divisions do exist but I suspect they make up a very small percentage of the issues which divide Christ-followers.
Back to the 5 sermons…I noticed that all of them were in at least one respect talking about the same thing.  In fact, I would imagine if Preacher A visited Preacher B's congregation and preached the same sermon in Preacher B's congregation, the congregation would be in agreement.  If you stripped the name off of the outside of the church building, you wouldn't be able to tell what "kind" of a congregation it was.  In some ways this finding surprised me and in others it didn't.  It surprised me because I have noticed that oftentimes Christ-followers can be very determined that the way "their Church" believes is the correct one and everybody else is "less than".  It didn't surprise me because it confirmed my belief that when people read the Bible and take it seriously, there will be many areas of agreement.
And what was the main message being preached in Fulton Mississippi on October 31, 2021?  The message reflected the belief that because Christ-followers are in Christ, they should be carrying on the grand tradition of Scripture which includes holiness, distinctiveness from culture and love.  May I say Amen!?
This revelation made me happy and it made me sad.  It made me happy because it was refreshing to discover that the message of Christ is being boldly proclaimed from various places within our community and that many are gathering to hear the Word of God and be transformed by it.  It made me sad because while there is agreement on so many things, there remains an unwillingness to talk to each other or even see unity of the Body of Christ within our community as a matter to discuss, let alone be a priority.
Which brings me full circle back to my plans for preaching in the month of November.  What would it look like if the Body of Christ decided to take Unity within the Body of Christ seriously?  How in the world could you ever get people who are deeply entrenched and invested in the way things have always been to rethink and choose what we all know is God will:  a pure and spotless Bride…not brides!
This philosophy is in the DNA and heart of congregations like ICC.  As we start to explore our historical roots and ideals which champion the cause of Unity and Restoration, I hope you will come ready to discover and be challenged by the daunting task it all is.  I also hope you will invite a friend, acquaintance or family member to come with you to either hear the story of Jesus for the first time or to fall in love with it once again.