As I am making my way through the read the Bible in a year format that I am following this year, I currently find myself in the middle of the book of Job.  If you aren't familiar with this book of the Bible, it offers an amazing story that provides us with glimpses of the meaning of such things as justice, friendship, suffering and how God responds when we challenge His methods of running the world.  I thought it was ironic given what we are currently studying together week by week in sermons.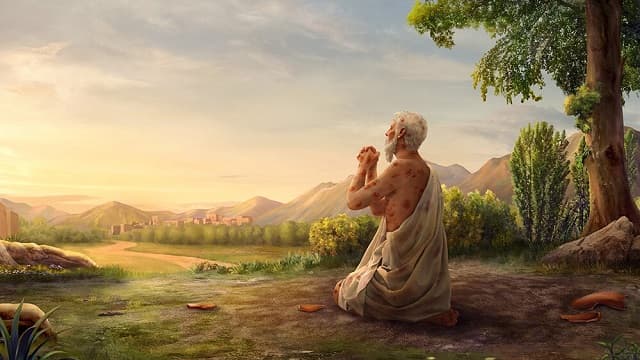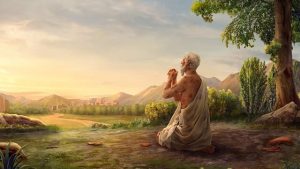 As you probably know, we are studying our way through the book James in my current sermon series.  We have had our attention drawn to the trials we will experience as we walk faithfully with Jesus Christ.  Notice I said, "we will experience" and not "if we experience".  James' first century hearers were well versed in dealing with all kinds of harsh experiences because of their faith in Christ.  Hopefully as a careful reader and student of God's Word, you have noticed my words of qualification regarding the "trials" we are taking about.  "As we walk faithfully with Jesus Christ" and "because of their faith in Christ" should clarify that what James is talking about isn't the ordinary struggles and challenges of living in a broken world or about situations where we actually experience hardship because of some unrighteous thing we have done.  No, he is referring to treatment we receive directly because we are living as a child of the King.  There are forces in this world who hate us for it and are working through the lives of people to harm us.
As I have been studying James and now Job, one of the questions that I have been considering is the role of friends in the process of facing difficulties, and especially trials brought on by faithfully following Christ.  In the case of Job, most of the counsel he received was based on assumptions about God and justice that were widely accepted at that time but made the assumption that Job's troubles were the result of unrighteous living.  Job is left frustrated because he too, has largely subscribed to this way of thinking about God and justice but he can't make sense of it because he isn't living unrighteously.  Eventually, Job takes his struggle to God and God permits him to challenge Him as he (Job) vents his frustrations.  God patiently deals with Job and in the last sections of the book, He reveals to Job that because of the brokenness of the world, justice is much more complicated than what it might have been.
As we face trials due to faithfully walking with Christ, we are often given counsel from others who are concerned about us and don't like seeing us suffer.  They sometimes can tempt us to bypass the wisdom or counsel of God in a desire to stop the struggle and to get life back to a more manageable place.  Like Job's friends, they give us advice that makes sense at one level but in the end are misguided.  Nobody likes suffering but as James reminds his 1st century audience who were experiencing it mightily,
"Consider it all joy, my brethren, when you encounter various trials, 3 knowing that the testing of your faith produces endurance. 4 And let endurance have its perfect result, so that you may be perfect and complete, lacking in nothing."  (James 1:2-4) 
There is a purpose and place for suffering within the faithful of Jesus Christ.  (read that again)
Do you have friends who will remind you of this principle when you are going through a season of trials to your faith or would your friends counsel you to ignore God's plan for your spiritual development?  Who have you invested in who will hear this counsel when they are going through the fires of trials that you might affirm this great spiritual principle from God's Word?
I am blessed to have people in my life who I regularly confide, especially when I am feeling the pressure of living for Christ in a broken world.  I also am prepared to counsel others who come to me in these principles and hopefully provide encouragement for the growth plan God has for another.  I hope you have such friends as well.  If you don't, don't forget James additional admonition to those experiencing trials of their faith:
"But if any of you lacks wisdom, let him ask of God, who gives to all generously and without reproach, and it will be given to him."  (James 1:5)
God is good!  God can and should be trusted!  Let's praise Him as He leads us through the trials faith in Him brings.