Today happens to be my mom and dad's wedding anniversary.  If they were still alive, today would mark 76 years of marriage.  Fortunately they did get to celebrate their 70th and my brother and I tried our best to mark the day properly.  The picture included here is from that day.
This time of year has always been a time of mixed feelings.  While my parents were celebrating their marriage, often their anniversary feel on or around Memorial Day.  More than once I remember heading to cemeteries with peonies grown in their yard to decorate the graves of our family members and then watching the day turn to celebration.
What made this time even more special was the reality that another year of school had just been completed and the promise of a school-less summer was very appealing.  It was almost like that this time of year was a pause or a comma inserted into our lives to stop.  Stop in order to celebrate marriage.  Stop in order to honor and remember the dead.  Stop in order to contemplate the beauty of summer.  Stop in order to relish another year of education completed.
Pauses are important.  Sentences and even sermons without pauses can be frustrating.  Life can become more difficult with pauses.  Pauses can be powerful and bring perspective to however they are being used.   As I get older I find myself valuing those pauses more.  I often find myself reflecting upon those times when, year by year, we would stop, at the same time and in the same way, to mark and celebrate life and even death.  These pauses have shaped my values.
Now that I have been the Pastor at Itawamba Christian Church for over 3 years, I am starting to pick up on some of your "Pauses".  While covid certainly shifted schedules, now that it is over, I am definitely noticing some patterns among many of you.  I know I won't see many of you this weekend, for example, because you are pursuing your annual pilgrimage probably to the mountains of Tennessee or the beaches of the Gulf Coast.  While I will certainly miss you, I hope your pause will be helpful and reinvigorate you.
Moms and dads, don't be surprised when your children aren't thrilled about the decorating of graves or spending excessive time with older relatives who have a hard time hearing or getting around.  I know my brother and I were often anxious to exit the family picnic and get about the business of having "fun".  Thankfully, our parents didn't pay attention to our complaining and we were able to develop an appreciation for those who have gone before us.  As a grown-up, I longingly think about those occasions and think how wonderful it will be to reunite with so many of them in the new heavens and new earth.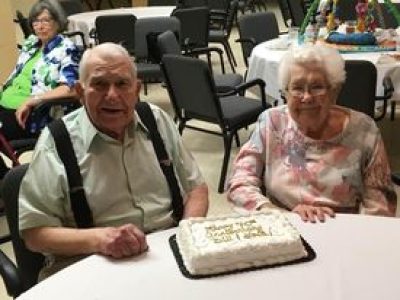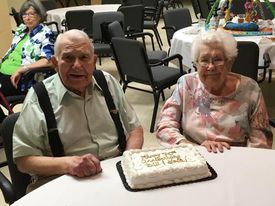 Enjoy the pause…you need it!  This is the way that God created us and I am sure He is grateful when those pauses include times of thankfulness to Him and awareness of the brevity of life.