Several weeks ago, a couple of our good volunteers here at ICC took on the project of going throughout the church building and replacing the fluorescent tubes with LED replacements.  I noticed that it was taking a little longer than I remembered it normally would to replace these types of bulbs and so I stuck my head into where they were working to investigate.  I noticed they were not only replacing the light tubes but adding LED tubes required the dismantling of part of the previous light mechanism.  Once that adjustment was done the new tubes were popped into place and on to the next one.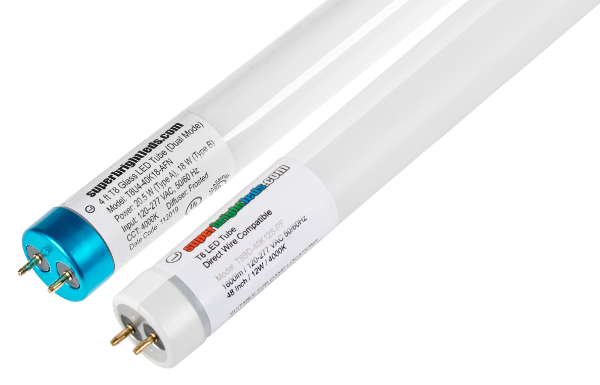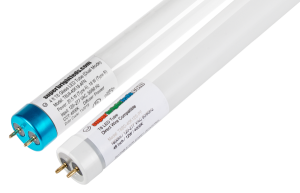 Part of the benefit of making this type of change reflects some qualities of the LED tubes that makes them very attractive.  First, while they do cost more initially, they are able to work for a much longer time than the fluorescent tubes.  Second, the cost of electricity required for the LED tubes is much less than the fluorescent tubes.  But perhaps the best benefit in my opinion is how much brighter these new tubes are!  I remember when they were installed in my office, and it was like I was seeing things for the first time.  I joked with the guys that these tubes were so bright I could probably get a suntan from them!
One of the positive benefits of this change in my office is how much easier it is to read.  I wasn't aware of how many shadows existed prior to the switch.  Now, words pop right off the page and are much crisper; all because of an intensification of the light.  Another positive benefit that caught my attention was just how much dust there was, particularly on the bookcases.  I never really noticed it before, but I am sure it must have been there.  Out of sight, out of mind.
That is what light does.  It makes some things clearer, and it reveals hidden, yet present realities that need our attention.  This is precisely what happens when we come near to the Light, Jesus.
John 8:12 says, "Then Jesus again spoke to them, saying, 'I am the Light of the world; he who follows Me will not walk in the darkness, but will have the Light of life.'" (NASB1995)
This is one of my favorite metaphors regarding Jesus.  Just like in my office, Jesus, the Light, makes everything much clearer or crisper as well as revealing the extent of the darkness.  Being close to the Light, confirms when I am on the proper path in my life as well as revealing the futility and ugliness of when I am not.
So far, I have only been considering how the Light helps me personally.  But consider another reference to light from the mouth of Jesus:
"You are the light of the world. A city set on a hill cannot be hidden; 15 nor does anyone light a lamp and put it under a basket, but on the lampstand, and it gives light to all who are in the house. 16 Let your light shine before men in such a way that they may see your good works, and glorify your Father who is in heaven."  Matthew 5:14-16 (NASB1995) emphasis mine
Christ-followers, New Creation People, as those who possess the Light now have the noble task of being the light for others.  When we do this well, others will respond positively and discover the benefits of the Light.  This brings glory to our Heavenly Father.  But did you notice the qualifying phrase of Jesus as He instructs His followers to shine?  He instructs to "shine before men in such a way that they may see…"  This is where I need help and maybe you do too.  In my zeal or hurry to try and bring light to folks by my actions, I end up shining poorly and, in the end, the picture folks have about our Heavenly Father is distorted or dim.
At the end of the project, ICC is a much brighter place thanks to the diligence and skill of a couple of helpful servants of Jesus.  They knew what to do make the new tubes accomplish their purpose.  Perhaps we can use their example as a metaphor for ourselves.  May we be eager to present King Jesus just as brightly as we possibly can but always aware that our zeal needs to be monitored to make sure we are bearing His Light and not something else.  To His Glory!