One of the ways that advertisers tempt consumers involves the idea that something is FREE.  A classic example is Amazon Prime.  If you pay a flat rate, you can receive merchandise offered by Prime without having to pay for shipping.  Read over that last sentence and think about how crazy it is and yet it is now a common belief.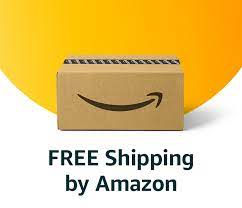 Amazon has gotten people to PAY, you know….money, in order to receive merchandise without additional shipping charges.  Maybe you still haven't seen what I am referring to.  This is how clever the advertisers are.  We can actually believe that we aren't paying the shipping for merchandise they sent to us when in fact what we are doing is paying a flat amount upfront with the thinking that at some point we will have bought more stuff than the original flat fee would have covered in shipping fees and that we are getting over on Amazon.
In the real world, nothing is free.  There is always a cost.  These costs may not be known to us but that doesn't mean they don't exist.  Anytime you hear somebody telling you that they will give you something for free, look out because in reality there is a cost, we just may not know what it is.
One area of Christian life that demonstrates this principle very well involves Forgiveness.  Fundamental to being a Christ-follower is not only the knowledge that Jesus PAID our sin debt but that we believe it enough to start following Him as a result.  Additionally, when considering the huge sin debt we owed that Jesus death paid for, it would be out of character as a follower of Christ to not extend forgiveness to another who has sinned against us.  This is where it get tricky.
When we forgive those who trespass against us AS God has forgiven our trespasses we can sometimes be fooled into thinking that by simply saying the words, "I forgive you", that forgiveness by us has been achieved.  If saying, "I forgive you", was an appropriate way to forgive wrongdoing, it seems odd that Jesus didn't accomplish our forgiveness that way.  Our forgiveness required more than words, it required the debt to be paid.
A common miscalculation of Christians involves our not factoring in the price that either our or someone else's sin has created.  Someone who is extending forgiveness must not pretend the cost of someone's actions against them aren't real or costly.  As such, they must in a sense "be paid for".  People who are effective at not just talking about forgiveness but actually forgiving realize this cost and consciously accept to bear the cost themselves, just as Jesus bore their debt in an infinitely more significant way.
Part of the reason we find our relationships with people, especially within the Body of Christ, strained is because in reality we haven't forgiven them.  We may have excused their behavior and called it forgiveness.  We may have told them we have forgiven them but will not have anything to do with them.  These common understandings of forgiveness fail to measure up to the standards taught in the Scripture and we need to revisit this in order to really have a sense of community.
It will be painful to remain in fellowship with someone who has gossiped about us.  But once we have confronted our brother or sister in Christ in a spirit of reconciliation and understanding and they have repented, forgiveness means the pain or price associated with their actions will be born by me.  Even if they fail repeatedly and come seeking forgiveness.  Part of the price is to reject sentiments of vengeance or vindication by gossiping about them.  Part of the price will be to say no when we want to treat them not as a brother or sister, but as someone to be suspicious.  It will be tempting.  Our flesh will cry out to do it.  But forgiveness will say no.  And that will be painful…costly.
There really isn't free shipping.  Forgiveness isn't free either.  I would love to hear your struggles and strategies at being better at forgiveness.  If there is something Christians ought to be really good at it's Forgiveness.