One day, several years ago, I was surfing through the television offerings, I came across a show called "My 600 Pound Life".  Somehow that sounded interesting and so I decided to tune in.  If you aren't familiar with this show, it features a year long look into the life of someone who weighs around 600 pounds.  Some of the featured individuals have actually had their weight recorded at over 1000 lbs!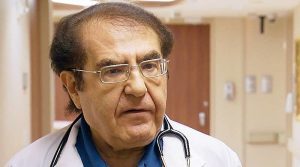 Each show starts the same way.  You meet a person who is either completely immobile or very close to it.  The struggles to manage the simplest details of everyday are shown to be the huge challenges that they become with someone at that size.  Next, we get to see inside the person's journey to become a 600 lb. human being.  Almost without exception, each person experienced some kind of trauma, usually in their childhood, that was soothed by engaging in eating.  The term "comfort food" really carries some truth to it.
Their lives continue year by year, increasing in weight, becoming more isolated from everyday life until eventually they are left with what they often describe as "prisoners in their own bodies".  Many contemplate suicide, choose destructive relationships, or some other way of coping.
The show then shifts to a doctor in Houston, TX who specializes in weight-loss surgery.  Desperately searching for a glimmer of hope, many seek him out hoping that surgery will change the situation.  This particular doctor has worked in this specialty for many years and knows that while surgery may help at the proper time, it is not a magic pill or quick cure.  All of the problems that led to the condition will have to be addressed.  It is this struggle to except this reality and move forward or to continue to resist help and eventually die is what I think intrigues me about this show.
As a Pastor and as a Christian, I feel the struggle to yield control of one's life to the leading of the Holy Spirit.  I think it would be fair to say that many would like to have a strong walk with Jesus, but don't because of a resistance to embrace God's prescribed way of achieving it.  Like the people in the show, we sometimes feel imprisoned to habits and fall into harmful practices to deal with the challenges of faithfully living for Jesus.  Sometimes this happens because we are unaware of God's prescribed ways, sometimes it happens because we refuse to accept His prescription and manage life our own way.  Sometimes we are dealing with the long term effects of spiritual trauma.
The prescriptions the weight loss doctors gives to each patient are identical.  If they do what the doctor says, they will start the process rolling to changing their lives.  If they do not, for whatever reason submit, they will continue to fail.  The struggle for the will, the decision to do what might be very difficult will always be met with resistance internally.  The successful patients, which according to the information provided at the beginning of the show, will number less that 5%.
Do you struggle to invest time in Scripture reading, prayer, quiet reflection with God, confession of sin, practicing forgiveness, and worship?  Do you handle the storms of this life by turning for relief in a bottle or pill, or even food?  Have you developed unhealthy habits with respect to work, family, or leisure time that make those areas of life your gods?  Are you tempted to venture into areas like pornography or destructive sexual behavior when facing life's challenges?  Christians are not immune from these kinds of temptations particularly if you are neglecting the clear guidance from God to become more and more dependent on him.
The struggle of Christians is real.  The answers have been true for 2000 years.  I hope we all can be wise to not try to argue with God's guidance or somehow think it doesn't apply to us.  If you need help cultivating these habits, I would like to help you.