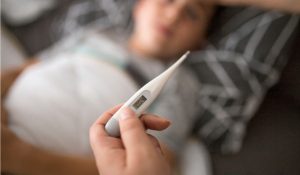 This morning I was out for my daily morning walk.  As I was walking around downtown Fulton I noticed I was feeling a bit weary and frustrated.  I started trying to identify the source of these feelings and it probably won't surprise you that it has to do with covid 19.  My particular feeling this morning centered around 2 areas:
First, the number of people within the congregation who are currently testing positive is constant.  It seems like just about the time someone ends their quarantine due to testing positive or living in a home where someone has tested positive, we are informed that another household is going into quarantine.  The good news is that for most, the symptoms and impact of covid 19 has been relatively light.  But every time this pattern reoccurs, it seems I find myself thinking, "if this ever going to end?"
Second, I see how covid 19 is effecting Church programming.  I do understand that this is just the way it is  going to be.  I think all of us have to make choices related to all this that is going to leave us spending lots of time apart.  I understand why people stay away.  I understand the feeling of unknown.  But as a Christ-follower who is trying to help lead and equip a congregation of the Lord's Church, it is frustrating!
Thankfully, my pity party didn't last too long.  It was as if God's Spirit was whispering in my ear as suddenly I began to think about this situation in a different way.  I remembered how God had used past seasons of waiting in my life to prepare me for something better.  Often we don't think we have the time to do the hard work of thinking, dreaming, discerning and learning.  Many of us run at such a frenzied pace in life that the last thing we have time to do is think!
I remembered how God had used previous times to get me to stop living on autopilot and to become more sensitive to His leading.  Maybe that's why my pity party this morning only lasted a few moments.  I still am sick of covid 19, (no pun intended!) but I am dealing with it by thinking about what I can still accomplish in the midst of it all.
Last night at the Discipleship Training Course I asked the participants to share with me the things that most bother them about covid 19.  As you might expect, many are dealing with the effects of isolation.  Some are troubled for the sake of their livelihood.  Everybody has been effected.  I hope you will join me in moving away in your thoughts from feeling sorry for yourself.  I hope you can find a way to see where God might be leading you.  Many time in life, marriages, families and dreams suffer because we are simply too busy to give them the proper attention they need.  I hope that your family and marriage will thrive during this season of waiting.  I hope you will allow God's Spirit to speak to you through the noise of busyness that normally drowns His voice out.  I also hope you will walk kindly around others who are troubled.  What a great moment for the Body of Christ to exercise the Spirit's fruit of patience, gentleness and kindness.