The phone rang about noon.  The voice on the other end of the line was frantic.  The best I could tell from what little sense this person was making is that there had been an accident…on a farm…involving an 11 year old boy…and please hurry.  I immediately jumped in my car and traveled the distance of about 5 miles without really even remembering the trip.  I only remember 2 things about the trip:  2 quick prayers:  God, please don't let it be bad and God, what am I going to say if its really bad?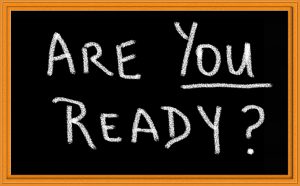 Sadly, my 2nd prayer was needed.  When I arrived the news was being shared with the boy's parents that he was dead.  Their beautiful, funny, active, do anything to please this parents son, was now gone.  Within a few moments the police and EMTs were leaving and the parents turned to me and asked the question I had feared would be coming, "Why did this happen to our little boy?"  Ironically, I was asking the same question and hadn't come up with any brilliant answers.  Instead of trying to answer their question I did what seemed to me more of an answer they were ready to receive:  I gave them each a hug and told them that it was going to be okay.  I know, it wasn't exactly the answer they were searching for but it was the right answer nonetheless.  I made a couple of quick phone calls to other folks in our Church to let them know the situation and for them to come and join me keep vigil with these parents.  Together, we cried, hugged for I have no idea how long because nobody was concerned about the time.  Eventually, after funeral, I was able to go back and spend time with those parents and begin to try and answer their first question.  They were in a much better place in terms of being able to think rationally and probably could now remember a conversation.  Strangely, the only thing they remembered about my visit on the day of the accident was that I had been there.
Presence.  Not brilliant words or grand acts involving gifts.  It was simply the fact that another person showed up when the crisis came that was not only remembered but proved to be an impacting gesture that opened the door for future conversations.
I have often thought about that day.  More accurately, I have often that about how overwhelmed I felt as a Minister of Christ to go and tend to part of His flock in a moment of unimaginable grief.  Since that day there have been other days where God has put me in a position to represent Him by caring for one of His hurting members.  They happen when I least expect it.  It's as if God is saying, "Ready or not, go.  Don't worry about what to say.  Be what I need you to be.  Be present."
Being present isn't simply a vocational skill of Ministers.  Being present is a skill that is essential for any meaningful human relationship.  Presence is powerful and there is no substitute for it.  It is however very expensive because it demands of our most precious resource:  time.  Another reason presence is so expensive is because it can't be done in concert with something else.  We can't multitask presence.  You can't fake presence.  No, presence is very demanding and unyielding.  But it is worth it.  So give those you love perhaps the greatest gift you can:  be present for them.  Prepare to be overwhelmed by how your presence is responded to as those you love know you are truly with them.