It is funny what the mind thinks about.  I was in the process of trying to decide what to write in this blog post and my mind began to wander.  I noticed that the temperature is quickly rising, and another hot, humid day is to be expected.  Then I was reminded that the beginning of school is only a couple of weeks away and then came a really random thought:  2 a day football practices.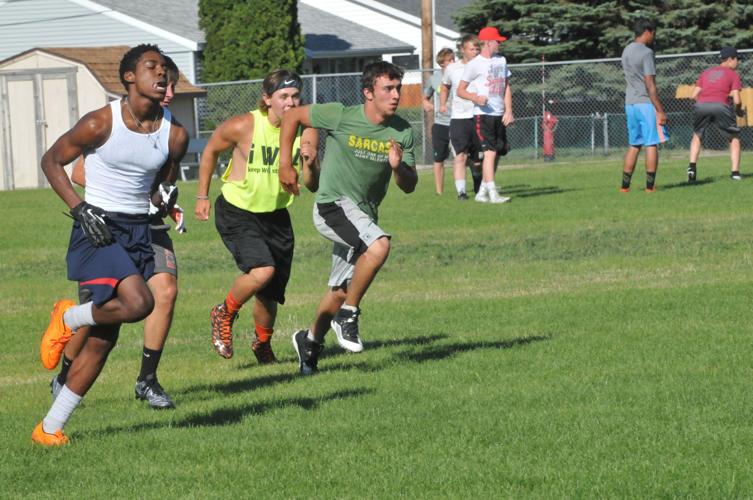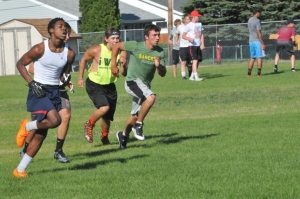 I only went out for football one year when I was in high school and that pretty much ruined the game of football for me for many years.  For those unaware, 2 a day football practices started a couple of weeks before school started.  They were mandatory practices comprised of an early morning workout and then another workout in the evening.  The truth is, there wasn't any "football" being practiced at these intense workouts.  The whole purpose of these practices was to help each player get into shape.  They were composed of running sprints, running distances, running around obstacles…running.  We occasionally took a brief break to set up the next drill but then we were off doing it.  I remember coming away from those practices completely spent and questioning my sanity for getting involved in such a thing.
My strategy for dealing with these workouts was survival.  I wanted to play football.  The coaches required doing these practices.  The payoff was getting to play the game I enjoyed.  Since my strategy for the practices was survival, I didn't really put all of myself into them.  I did only what was required, and I think it was pretty obvious to my coaches.  They didn't see me giving my best because I wasn't.  I saw the practices only as some kind of torture to be endured.  Sadly, when it came time to actually play a little football, the coaches remembered my lack of commitment and laziness.
I found myself watching from the sidelines while my friends lined up on the field.  They were getting to play football and I still wasn't.  This seemed to go from bad to worse.  You might think that I would have changed my attitude toward practices in light of this discovery, but I didn't.  I could have changed the coach's opinion of my commitment to football if I would have put more of myself into the practices but somehow, I just couldn't.  And so, my football career came and went with little fanfare.
Why did these thoughts pop into my head 45 years later?  Apparently, there must be something to consider or else I probably would have just forgotten about them like so many other things from that time I have forgotten.  Personal introspection has taught me that usually what it means when I remember such episodes is that I am dealing with regret.  Thinking about what might have been.  Thinking about opportunities or experiences lost.  Thinking that it would be nice to go back and relive that time but knowing it can't be done.
Why could my friends see the 2 a day practices differently than me?  They seemed to possess something I clearly lacked.
Today as a Minister, I encounter many people who are eager to be identified with Jesus but often struggle in getting beyond that level of Christ-commitment.  Oftentimes I feel my words of instruction and encouragement are received with the same level of enthusiasm as I received my football coach's words all those many years ago.  Making the connection between learning the disciplines of the faith and the ability to walk well for Jesus is difficult for many to envision.  I find myself looking for creative ways and angles to make that reality more understandable.
What about you?  If you are a Christ-follower, are you actually following Christ?  Have you taken the time and given the effort to better discover what it really means to walk after Jesus?  Are you embracing the disciplines of the faith like prayer, Bible reading, study, giving, serving, and the like or simply giving the very least possible?  God desires to take each of us places in our spiritual walk that we won't be prepared to experience if we haven't mastered the basics…the things that for the football player, get them into shape to play the game.
My prayer for me and you is that when it comes to living in response to the Gospel, we will have no regrets but only wonderful reflections upon God's faithfulness and hope of glory awaiting us in the New Heaven and New Earth!