As a little boy, it seemed to me that every really good story always began the same:  "Once upon a time…".  The stories from this point would go in countless different directions but all started from that familiar place.  I could also tell that the story was completed when came that just as familiar ending:  "and they all lived happily ever after."  I suspect that you can relate to what I am talking about.  I fondly remember my mom shouldering the role as "story-teller".  Those were good times!  Listening to her read the many twists and turns the story would take but then finally coming back to that familiar ending.  I often asked for another story and she was very good and determined about saying that it was now time to go to sleep.  Life was good, the story was complete and we can rest.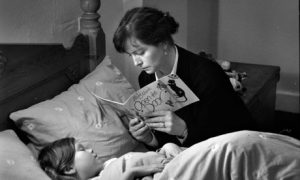 As a minister who has served in a variety of different congregations I have observed that every congregation has "stories".  What I mean is those memorable episodes in history where there was a bit of drama.  Sometimes the stories had to do with the humble beginnings of a congregation.  Sometimes the stories related to an obstacle or challenge that the congregation faced.  I have learned to be a fan of the stories of the congregation and am thankful when I am given the privilege of hearing one.
Last night I found myself listening to a couple of "stories" that have to do with the Itawamba Christian Church.  I was attending the annual Congregational Meeting.  The first story started when we were hearing the financial report.  Now I have to admit that financial reports don't usually contain what one might consider worthy of telling a story.  But as the presentation began I found myself in the middle of one.  We were told about how the Congregation at various times in its history dealt with the financial challenges that every church faces.  The story included some periods of struggle and of plateau.  The story continued with great hope because the future looks extremely bright!  As the report reached its climax it seemed like an appropriate time to say…and they lived happily ever after!  But that would have been inappropriate.  No, the story isn't over and in fact what we heard were chapters in what really is a much richer and deeper story that goes way beyond the boundaries of a single congregation!
We then heard a story about a Church camp that now exists as a beautiful place for all ages to get away and learn the truths of God surrounded by God's natural settings.  We heard of dreams and frustrations.  We heard of sacrifice and service.  We heard of sweat and success!  Today there exists an ever-changing facility that "once upon a time ago" was merely a piece of undeveloped land!  Again, its a great story but like the first, it's not yet ready to end.
These stories serve to inspire, to challenge and to chronicle the road that awaits anyone who chooses to dream.  While both stories are currently at places where we could all be happy the truth remains that many new chapters are waiting to be written.  The nature of working in God's Kingdom like He has given us is the privilege of doing so knowing that there are new chapters and sub-stories being written all the time.  One challenge that every congregation faces is knowing what to do with the "stories".  Some congregations only have stories of the past.  They are resting in the glorious days of the past and perhaps are secretly longing to go back to them.  Others are too busy to review the stories of the past and in doing so miss out on sharing the connections of the future with the storywriters who have gone on before.
Truly, the stories haven't been completed.  It isn't time yet to declare "and they lived happily ever after".  That glorious day will indeed come but only as we all surround King Jesus in the New Heaven and New Earth in what I suspect will involve lots of story-telling.  Thousands and millions of stories that are each filled with drama and danger, fear and faith that all now wonderfully end:  "and they all lived happily ever after".  Let me encourage you to keep dreaming, keeping struggling and keep expecting as you daily labor for Jesus.