One of the blessings as well as curses of being an extrovert is the ability to engage in small talk.  To be clear, what I am referring is the ability to keep talking about a variety of subjects to avoid the extroverts nightmare:  silent interactions.  Typical subjects for small talk include the weather, sports, health, etc.  The list could be very long but in the end the objective is the same.  The desire to keep a conversation alive with someone at a fairly shallow level.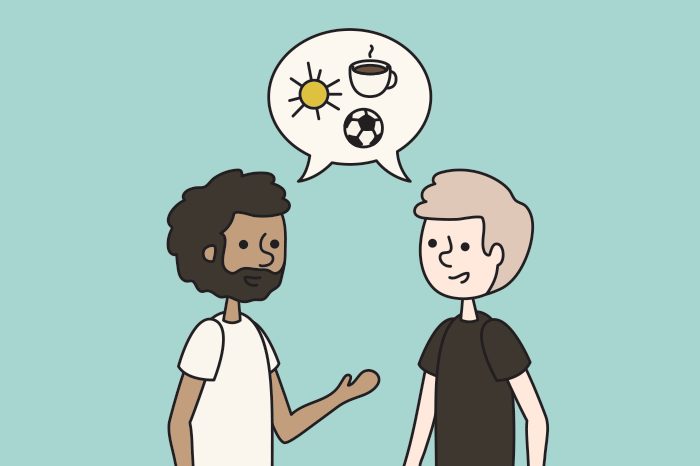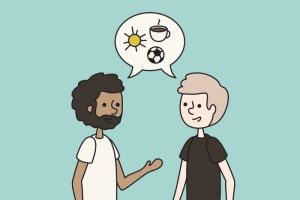 Being married to an introvert has taught me much about this subject.  She doesn't feel uncomfortable when there are periods of silence in interactions between herself and others.  In fact, there are often times she could bring a great contribution to a conversation but doesn't because she is waiting for a break in the conversation to interject her thought but the extroverts involved can't handle the silence for long enough to hear her thought.
It's funny to think about the flow of conversations and what is considered normal and what is considered weird.  We tend to value those who can effectively engage in small talk and see others who struggle in this way as less than.  What's also strange to me is that as a culture, we often don't mind imposing on those more introverted folks among us by continuing to assume that the extrovert's way is right while the introvert's perspective needs fixing.
I am mentioning all of this because as one who is uncomfortable with lags in conversations I have discovered it's easier to talk about anything, meaningful or not, than to deal with the silence.  What's worse is my discovery that if this isn't tended to, the result will be many shallow relationships and the inability to express deeper, more important thoughts with people whom I care.
As one who still makes resolutions to change certain dimensions of myself and behavior, I am seeking to make this whole issue a priority.  My hope is that I will find myself listening more, being patient with people who don't share my extrovert tendencies, and in the end, develop stronger and deeper relationships.  My hope is that with my wife, my children, grandchildren, and fellow church members I will see the level of intimacy increase as we all find it easier to talk about meaningful things.
Of course, I will still happily give you my opinion of my favorite sports teams or my frustration with the weather but don't be surprised when the conversation shifts to more weighty subjects and a willingness to allow thoughtful consideration by waiting patiently for others to share on those matters.  This will be a work in progress but in the end my hope is that in all my relationships with others I will know others as I wish also to be known by them.  I hope you will cheer me on as I consciously make this shift in my relationships!