I don't often find myself coming to the place where I feel I "need" to go to my medical doctor.  That is not to say that I probably shouldn't visit him more frequently.  It is to say that having spent over 60 years on this planet and all of those years in this body, I feel I have a pretty good idea of what is wrong with me when symptoms arise.  So when something is off with me medically, I will do my best to avoid the services of a professional because it will take time and cost money that I think is unnecessary because what I have probably isn't really that bad.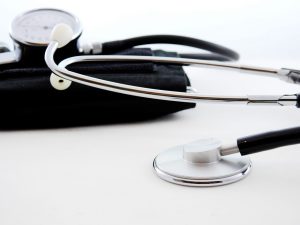 Usually what happens is the problem lingers or gets worse, I begrudgingly go to the doctor, he quickly diagnoses my problem, tells me what corrective measures I need to take and then gives me one final admonition:  if you aren't feeling better or seeing the symptoms subside in a certain number of days, call him back and we will reassess the corrective measures or perhaps even the source of the problem.
Doctors encounter symptoms in their patients that could originate in a variety of problems.  Is the source of my headache a brain tumor or change in the barometric pressure?  Is my sore throat from seasonal allergies or acid reflux?  Depending on what is determined as the core problem, the solution or corrective action is prescribed.  Fortunately, doctors spend years learning their craft and are wise to challenge their diagnosis with tests that will either confirm or refute that diagnosis.  Many a doctor has to deal with people like myself who in essence try to play doctor until I realize I am out of my league and need the help of a person who has been trained to look deeper.
This week I saw someone sharing a bit of a rant on Facebook about church music.  It was pretty familiar to what can be found fairly often in the world of social media.  This particular rant was declaring that the use of projected lyrics on a screen during worship time was a really big problem in the church and with Christians.  It implied that projected song lyrics were the source of all the church's worship participation problems.  The meme went on further to long for the good old days when the singing in the church was much more robust with the answer to regaining that end result being to abandon projected song lyrics in favor of printed hymnals.  Hearing this argument reminded me of diagnosing myself when a symptom pops up.
The person complaining in the meme is certainly correct that congregational singing in the past was much more robust and participation in it was much greater than it is today.  This where the logic of the meme ends.  As one who lived through this time of robust participation and also seen from a very close perspective the loss of that dimension of corporate worship, the conclusions being drawn by the meme writer are misguided.  Today, I often hear people making similar comments about singing or the songs chosen for use in the public services in ways that are not remembering the past as closely as they think.
First, in the congregation I grew up, we did sing out of a hymnal.  We sang more songs than is true in many congregations, we sang all the verses of each song, and I saw all kinds of people enthusiastically participating.  But that's not all!  We attended Sunday night worship where again, several songs were sung, all the verses included, by the congregation.  But that's not all!  Prior to Sunday School, we gathered collectively and sang a song or two before heading out to our individual classes.  Another dimension to this issue is consistency.  My parents made it a priority to be at Sunday School and Worship every Sunday.  The congregation emphasized this value by awarding pins each year to those who not only had perfect attendance but who also did so for years and even decades.  For me, I had perfect attendance in Sunday School for 16 years.  One lady in this congregation, Veda Wyatt, celebrated 50 years of perfect attendance!
The problem with congregational singing today isn't the fact that the words are projected.  There may be a problem from time to time  when the words are not timed on the screen properly or there is a typographical error.  That can be annoying.  The problem with congregational singing today has many symptoms.  Here are a few:  we don't know the songs very well, singing in public has become optional to many, especially for men, we don't have nearly as many opportunities to sing in congregations anymore, and the attendance frequency of church people today pales in comparison to what it was 50 years ago.
By the time I was 18, I would guess that I knew for memory at least 60 to 75 hymns as well as 20 to 30 choruses.  Because of this attention to detail by my parents, I learned the language of the church, I saw congregational corporate worship modeled for me, and I was left with an internal data base of spiritual truths learned from the singing that I still readily remember, treasure, and use in my walk with Christ to this day.
I do understand the frustration with music in the church today.  It is a source of division and even anger to some.  If you really want to see this dimension of congregational life come alive again in our congregation, here are some suggestions:
attend regularly (at least 3 out of 4 Sundays a month),
be determined to sing…even if you don't know or perhaps don't like the song, even you don't like your voice, even if you feel like you're the only one singing, even when some other reason pops up in your mind suggesting not to sing.
Listen to the songs  you have heard in congregation worship outside of the corporate worship service like via Spotify, Youtube, etc.
Pray that God will transform us into what one song we have sung recently suggests:  "Oh God, may we be a generation that seeks Your face, oh God of Jacob!"
The bottom line is this:  the problem with congregational singing isn't whether the words are in a hymnal or on a screen.  The real core problem to this issue like so many others is our hearts.  When we tend to them and follow the corrective nudges of the Holy Spirit, congregational singing, like so many other areas of congregational life will improve.  See you Sunday, ready to join with you in praise!