Last week, Camille and I were making our weekly trip to the grocery story.  Masks were on and as we proceeded to the grocery carts I noticed a rather unnerving site.  I noticed that the grocery carts that were supposed to be available to customers, you know the one's which were supposed to be sanitized and so forth, all contained a bit of trash.  I was not sure what to make of this.  Had the carts been sanitized and yet the one doing the sanitizing just didn't remove the trash or had these carts not been sanitized at all?  A very kind worker could see I was obviously confused, I get that a lot, and asked if she could help me.  I explained my dilemma and she confirmed my observation.  She told me that whoever sanitized the carts is "supposed to" remove any trash as a part of the sanitizing process.  She then told me that I could use another cart, one that had just finished being used but not needed to transport the groceries to the car.  So, my choice was a cart that wasn't sanitized properly or a cart that hadn't been sanitized again.  Not much of a choice.  Fortunately, there was sanitizing spray and paper towels available and so I chose to sanitize the abandoned cart myself and hope for the best.  I suspect that my experience happens many times a day.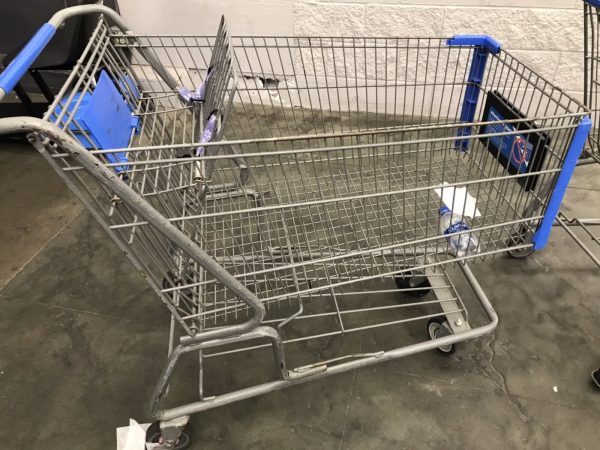 But it's not "supposed to"!  Did you notice how many times I have used the phrase "supposed to" so far in this blog post?  This is my point.  We now live in a world where people routinely don't do what they are "supposed to".  I know, I am old enough to know that this is not new but it seems to me that it has gotten radically worse recently.  The idea of doing what you are "supposed to" is becoming a lost concept.  In fact, I believe that it's gotten so bad that we now expect people "not" to do what they are "supposed to" and just assume such.
The problem of all of this extends well beyond the grocery store.  People in all walks of life, are routinely just ignoring what they are "supposed to" in favor of doing whatever they deem to be appropriate.  The residual effect of this is staggering!  One often ignored consequence is the anxiety or worry that such behavior brings.  If we can't trust that people will consistently do what they are "supposed to", how do we really trust anything?  Is the restaurant worker really washing their hands after using the restroom?  Did the mechanic really put new parts in my car?  Did the student really read all the assigned work?  Do you see the problem?  A lack of trust is a huge problem if we intend to have any kind of life or society.  I know, some of these things may seem trivial my themselves but added together, over time and multiplied by million of people and you will be left with a world where we won't know who to trust!  Sound familiar?
As we followers of Christ live in the land of "supposed to", allow me to point out a huge opportunity.  My assumption is that as Christ-followers we will have two common qualities that are relevant to this blog post.  First, the assumption that Christ-followers do what it is that we are "supposed to", whatever that is.  This means we follow through on the things we say we will do.  It also means we will do those things with our whole heart, as unto our King Jesus!  Second, as Christ-followers who consistently do what we are "supposed to", we will shine brightly in contrast to others in the culture.  As our culture further slides down the path of ignoring consistent behavior and consequences for one's action, we will stand in the starkest of contrasts.  What a potential opening to influence our world for the King!
I don't know what can be done about "the land of supposed to".  I do know that we can be different and here's an additional benefit:  I always feel better knowing I have done what I am "supposed to", even if others don't or think I am weird because I do so.  We may not be able to leave "the land of supposed to" but it doesn't have to change us.  I hope you will start today to examine if have become one who doesn't consistently do what they are "supposed to" and if so, rethink and start today to make the change!