Part of the orientation process of a new school year or with new employees or within any organization is understanding what is acceptable and unacceptable behavior.  At some point in each of those scenarios, people will behave in ways that step outside of the boundaries of what might be considered "acceptable" and correction will be required.  All kinds of human institutions have created a variety of ways to keep the behavior of the particular group acceptable but most of them tend to fall into one of two strategies:
 Train the people in the organization in what a good example looks like and challenge them to remember those values when questionable behavior surfaces.
Train the people in the organization with a series of rules mentioning as many examples of unacceptable behavior and correct them when the unacceptable behavior happens anyway.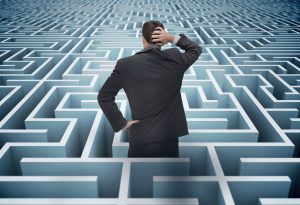 I personally think that the first strategy is a healthier way to manage other people.  I believe, especially in the church, that appealing to people on the basis of what they "ought" to do instead of trying to think about all the ways humans will engage in unacceptable behavior is a better strategy.  I have sat in many meetings within churches where the discussion has centered on how to get people to do what people in leadership think is what each ought to do when they are currently engaging in unacceptable behaviors.
One of the most common responses of leaders when others in the organization are behaving in an unacceptable fashion is to create a rule that speaks to the specific issue.  On one level it does make sense to correct unacceptable behavior by declaring the behavior unacceptable and assigning some kind of consequence to continued instances.  I wonder if anyone has ever stopped to analyze if this type of strategy really works.
In Isaiah 1, Isaiah the prophet is speaking God's message to the people of Israel.  The message in one respect is very harsh while in another it is very gracious.  At one point God is describing how annoying the worship practices of the Israelites are to Him.  To summarize God feelings, their worship made Him sick and angry.  While they were going through the motions of worship, clearly their hearts were not in it.  They thought they could keep God on their side while outside of the temple they were living lives no different than those around them.  Instead of practicing charity and justice, they were looking out for themselves all the while giving God lip-service.
But then is vs. 18:  ""Come now, and let us reason together," says the Lord,
"Though your sins are as scarlet, they will be as white as snow;
Though they are red like crimson, they will be like wool."
It seems that God saw their problem as one needing correcting from the inside out.  One, I believe that emphasizes WHOSE they are instead of WHAT they are doing.  Today, as Christ-followers, our challenge is to live as those who have been purchased by God.  With that philosophy comes several different things that we "ought" to do.  Things we "should" do because they reflect our new reality.
One of the things I pray for is a heightened sensitivity of the things I "ought" or "should" do.  May I encourage you to do the same.  What I have discovered by being more sensitive to these things is an increased urging by the Holy Spirit to act.  This has led to a boldness that has helped diffuse difficult situations and brought issues to a head where they can be resolved.
As a child of the King, let's all concentrate on just what that identity means in the various aspects of our lives.  May our efforts, inspired by our King, greatly enhance the world around us!