A long, long time ago, when I was a freshman in college, I was required to take a course called "Styles".  I started my college career with the lofty goal of getting 2 degrees simultaneously from Manhattan Christian College as well as Kansas State University.  It sounded like a great plan at the time but let's just say "plans change"!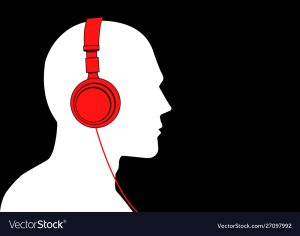 Back to the course called "Styles". It was part of the curriculum from KSU in their Music Education Department and it largely involved listening to music.  When I first started the course I thought to myself this was going to be easy!  How hard can listening to music be?  Easy A!  Actually what the course was seeking to do is not just get me to hear the music but listen to it.  We had such exercises as listening to a selection of music and then being required to list all the different instruments we heard in it.  Again, that sounds pretty easy but when you are listening to a selection and hear say 10 different instruments and the professor actually tells you there are 15 you know you have a problem.  I remember the first "pop quiz" we had.  The professor put on a selection I had never heard.  He said he was going to play it twice and we had to identify 17 different instruments.  I bombed!  I think I hear about 12 which got me a C in a class that I thought was going to just be about "listening to music"!
I have thought about that course often over the past now 40+ years.  I still love to listen to music and I do listen to it with a much more discerning ear but that is not why I reflect upon the course from time to time.  Now, I think about how my ears needed to be trained to hear things that I was previously missing.  Now, the music has changed.  The music I mostly listen to today is God's Word.  No, I haven't set it to music and yes I do know that God's Word doesn't contain a soundtrack!  What I mean is that I am learning, and need still better to learn, how to listen to hear God's Word.
Lately, I have discovered dimensions of God's Word that I had previously not noticed.  It wasn't that they weren't there.  It was that I was "hearing" God's Word in limited ways and it wasn't until I was challenged to listen for the subtle, seemingly barely heard parts that I noticed a symphony of beauty I had completely missed.  I suppose this is one of the reasons I love preaching and teaching so much.  I like to share some of those beautiful insights with others who, like me, love the "music", God's Word.  But like me, they have been only listening to it in a limited fashion.  One of the highest forms of compliment I have received is when some dear Christian who has been "listening" to God's Word for years tells me that my approach to explaining a text brought it back in a fresh and more complete way.
What drives me forward so that my task as a preacher and teacher never becomes boring or stale is the constant reality that there may be more to a text than I am presently hearing.  Unfortunately, God doesn't give us a set number of "instruments" to identify like my professor did.  Instead, the beautiful Holy Spirit works in concert with the Word to clarify and purify it in our minds and that often means hearing suddenly what could be a fresh voice!  A word of caution.  We must always be mindful that what we think we "hear" in a Scripture is really what is there.  I mean that all of Scripture fits together and if we think what we are hearing stands in conflict with what is clearly settled truth, we must admit that we have misheard the Scripture.
My hope, as well as everyone who preaches and teaches God's Word, is to foster a craving in the lives of listeners.  We desire not simply to be those who sit cloistered away from society, listening to God!  We desire to encourage all Christ-followers to appreciate this complex and beautiful book of books we call the Bible!  We desire all who love it to commit their way to its teachings and to year by year learn to listen more completely.  As Jesus was known to say upon occasion, "he who has ears, let him hear"!  Amen!