Camille and I thoroughly enjoyed the cruises we have been able to experience.  There are several aspects of cruising that we particularly appreciate.  First, we like the idea of being out of reach from so much social media and the distractions that often come from technology.  We both love the idea of getting dressed up for dinner and enjoying some different cuisine, elegantly served with precision and style.  We both enjoy the ocean and seeing new places.  One of the things that often surprises people who haven't been on a cruise is another dimension that we particularly find enjoyable:  privacy.  Many assume that since you are traveling with what amounts to a small city, the opportunity to be away from people would be impossible.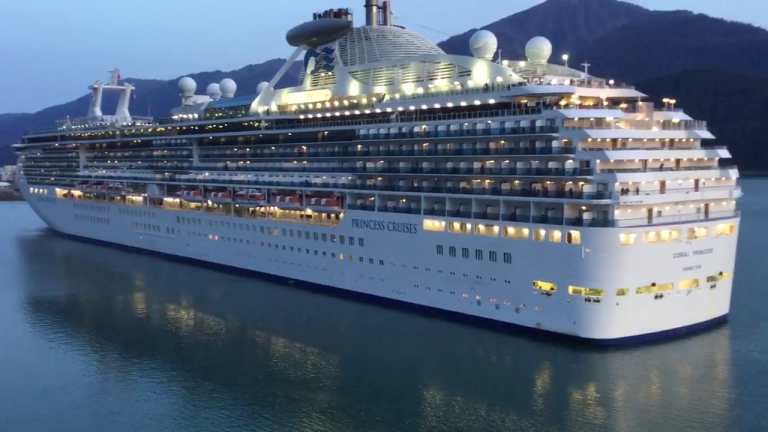 We have found that the key to successfully enjoying the areas of cruising is learning  how to live "in community".  What I mean by living "in community" is the mindset that comes from the realization that everybody has certain things they enjoy and probably don't.  For example, we love sunrises over the ocean at 5:30 in the morning.  Apparently, the number of people on the cruises we have gone who share this love are few!  Most folks are staying up late and sleeping in.  We like getting up early and going to bed earlier.  Living "in community" means I am fine that others choose differently than me and expect them to be fine with my choices.  I appreciate it when they are returning to their cabins at 1 or 2 am and not  slamming the cabin door.  We are very careful to be quiet as we leave our cabin at 5 am to not wake them up.  These are examples of living "in community".  The only time you really run into problems is when someone thinks that everybody on the ship is going to like and see issues exactly the same way they do.  These people frequently voice their opinions on blogs of cruise ships as they lobby for some change in ship policy that caters more to their view but eliminates the view of someone else.
Life in the Church is often like life on a cruise ship.  Living within a Church community requires a sensitivity to the desires of others and the expectation that others will be respectful of ours.  Like a cruise ship, the Church works well if we keep this in mind.  There are lots of activities that take place in the average congregation that do not effect us directly.  I do not have teenagers or small children to participate in the program of our Church.  This doesn't at all mean that I don't value or desire those efforts to be done with excellence and depth.  I have been in congregations that have very few if any teens or elementary children.  I know what that is like and its not good!  So, I wholeheartedly support the efforts to make sure those who do have those children and the children themselves feel like the congregation is the place for them.
Sometimes, I forget this principle.  Sometimes I get frustrated because while I am trying to live "in community" by being okay with areas of Church life that don't effect me directly I get the sense that I am not afforded the same courtesy.  Sometimes I get frustrated because I might be acting a bit selfish myself and need to be reminded of the bigger picture.  Maybe its just time for another cruise!!!  Regardless, I want to encourage you to celebrate the beauty of community.  Sometimes its messy and frustrating but it is so worth it.  Thank you for being a part of the Itawamba Christian Church family.  Thanks for making Camille and I feel so welcome here.  We are loving our ministry here with you all and are eager to continue serving our Lord, with you, "in community"!