I am not really sure of the first time I heard the word Conduit.  I believe it was when I was working within a Church that was needing to do either a building addition or new construction.  I remember thinking I must be kind of dumb to not know what that word meant but I didn't.  For awhile I sort of pretended to know what it meant.  I didn't want to look dumb or uneducated. Finally, when I was alone with one of the older leaders of the Church who was doing some work on the Church building I asked him what it was.  He kindly answered my question by taking me to the garage of the Church and getting out what looked to me to be a piece of pipe.  He explained to me that electrical wire could be "pulled" through this pipe once it had been secured within the walls of the building.  The conduit provided safety as it securely held the electrical wire in place.  He also showed me that while the pipe was rigid in form, sometimes conduit could be flexible, depending upon the application and situation.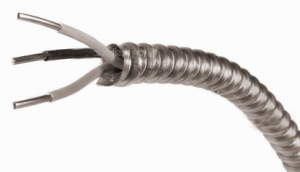 Since then I have discovered a much different understanding and application for Conduit.  I have seen it used to accurately envision a powerful methodology for reaching out in the Name of King Jesus to make a difference within this world.  Conduit in this instance is a practical way that the love of Christ can be demonstrated in a hurting world.  It could be a jail ministry, a food pantry, a clothes closet, an afterschool program for needy children, a sports ministry, a recovery ministry, ministry to the grieving, etc.  The list is of possibilities is virtually endless.  In this way of thinking, the practical method of showing the love of Christ serves as the conduit, the structure through which the power, the love of Christ safely flows.
I have found this way of thinking to be very helpful to me as one who is striving to equip fellow servants in the Kingdom of God.  I have found that when people hear and respond to God's gracious gift of love they often in turn want to find practical ways to share it with others and pass it on.  It's kind of like what I recently heard happened at fast food restaurant.  Someone made the conscious decision while waiting in the drive thru lane to pay for their food to not only pay for their food but also for the car behind them.  You have probably heard of the idea of "paying it forward".  Apparently the idea caught on with others who were in line and this act of "paying it forward" was duplicated without exception for hundreds of cars that passed through that drive-thru!  Imagine that!  Being so touched by the gracious actions of someone else that it motivates you to pass it on.  Its a pretty neat story to hear about but it does remind me of what we are called to do as Christ-followers.
There are so many places in our world that need the touch of Jesus.  So many people are hurting, addicted, hopeless, filled with shame and perhaps are actively debating in their own minds whether or not life is even worth living.  What if we, who have been extended grace by God through the Lord, Jesus Christ, followed His lead and allowed ourselves and our efforts to be the conduit through which His power flows?  Do you suppose that an area of life where you have especially been impacted by the love of Christ could be the "conduit" where He might be hoping to extend that love through you to others?  Where do you see people hurting?  Where might the love of Christ become real through the actions we share with others?  Do you have an idea about a "conduit", a way that the love of Christ can be manifested through a practical earthly application?  I would love to hear your ideas and share your dreams.  I believe when we do effectively become the "conduits of Christ's love" we expand His Kingdom and bring glory to His name!