One of the interesting aspects of being a Minister is the diversity of experiences you get to have in the course of everyday life.  Case and point, a couple of days ago I found myself, along with another Minister and the Mayor of Fulton, being asked to judge some essays that had been submitted in hopes of winning a scholarship from the Veterans of Foreign Wars.  The subject for the essays was "What being a Citizen means to me".  These essays were submitted by 6-8th graders and were to be somewhere around 300-400 words in length.  I was really impressed with the various approaches each took to tackle the subject.  Some of them were rather humorous, one even invoking a quote from Adlai Stevenson!  I hadn't heard that name in a very long time!  All of them emphasized the importance of being a good citizen and did a really nice job of defining it.  This is what I wanted to focus on in this blog post.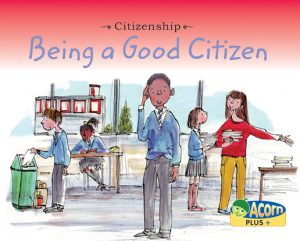 Without exception, these preteen & teen students identified several core aspects of citizenship.  One recurring theme that surprised me had to do with their insistence that citizens be respectful of the leaders of the country, even if they didn't particularly agree with them.  This is a value that I was also taught as a young person growing up.  And it is a value that I still try to follow today.  As the judging of the essays concluded, I found myself reflecting on a question that this awareness of being respectful raised:  Where did these young people learn this value?  I suppose the easy answer is to assume that they learned this value from their parents or others who have influence over them.  But thinking upon this more fully, I was left more confused.
What I have noticed about the current culture, especially among many adults, is the open disrespect for people who find themselves in positions of leadership.  Please don't misunderstand my point.  I am not suggesting that people not express their opinions about the various things that effect their lives and on which they have deep felt convictions.  I am suggesting that many adults have not honored the time-honored understanding of what it means to be a good citizen described by these young people.  Perhaps the reason that each of these essays dealt with this particular dimension of citizenship should be seen as their awareness that things are not right around them.  How many times has it been the idealism of youth that has challenged the status quo and led to real, positive change within our world?
Back to that quote by Adlai Stevenson:  "Patriotism is not short, frenzied outbursts of emotion, but the tranquil and steady dedication of a lifetime."  While the subject of the essays was citizenship, patriotism is often seen as a dimension of it.  There seems to be a lot of "short, frenzied outbursts" today in our culture and I think it is having a negative impact on the culture.
Now some of you have patiently read my ramblings so far and may be asking a question:  what in the world is this preacher going on about citizenship and patriotism and the like?  What does this have to do with being a Christ-follower?  Well, if you are asking those questions let me try and answer them.  Many Christ-followers today seem to have adopted a similar strategy with respect to following Christ as I have been describing.  Consider this brief passage from James' Epistle,
"Do not merely listen to the word, and so deceive yourselves. Do what it says. 23 Anyone who listens to the word but does not do what it says is like someone who looks at his face in a mirror 24 and, after looking at himself, goes away and immediately forgets what he looks like. 25 But whoever looks intently into the perfect law that gives freedom and continues in it—not forgetting what they have heard, but doing it—they will be blessed in what they do."
The point I hope you will see is that like citizenship, following Christ isn't simply about having the correct answers or hearing the proper perspective.  Following Christ involves DOING what the Word says.  It is possible to think we might be acting as a good citizen; our behavior might be saying otherwise.  Similarly, we might think we are walking well with Christ and all the while violating core principles of what that means.
I for one was greatly encouraged to read the essays and was honored to be asked.  These young people clearly are bright and picking up good values.  May those of us who are adults hear their words and perhaps modify our behaviors to the betterment of our nation.  May those who are Christ-followers watch our walk to make sure it conforms to the King's standards.