Since we are coming out of the pandemic, Camille and I are still meeting people with ties to the Church as well as being introduced to others within our new city just because I am a new Minister within it.  Every once in awhile, during the banter of polite conversation, a statement is made that is innocent enough when it is said but when you think about it more deeply, might be troubling.  The statement I am referring to is:  "if haven't heard anything bad about you yet!"  Again, I think the phrase is often used as a slightly jokey way of affirming a new person.  That is how I hear it but usually when someone says it to me I reply with, "just wait, you will!"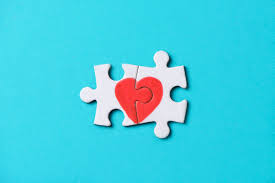 When they hear my reply I can tell that they hear it also as a bit jokey as well and I suppose to some extent I mean it that way.  But surely, in the back of mind I am thinking, what happens when people do say things about me that are bad?  One thing I know for sure:  people who do what I do vocationally will be talked about and it will not always be flattering.  Another thing I know is that writing a blog about it won't stop it either!  To be clear, I haven't had anything brought to my attention that this blog is covertly about.  I guess you might say I am writing it ahead of what I know inevitably will happen.  I know it will happen because every once in awhile I do something dumb.  I don't plan or schedule it but it happens and it usually involves my mouth.  What I am trying to say is that I am not perfect and so I am going to make mistakes, handle situations at times with less grace than I should and occasionally be grumpy!
I also know it will happen because people often misinterpret situations.  I know that because I sometimes do it.  Again, not intentionally but it happens.  I miss a critical fact or variable and my judgment is then off.  We often make assumptions without properly knowing the whole truth and compound the problem by talking with others about our conclusions that aren't accurate.
But with all that said, that really isn't what this blog is about either.  My real point is this:  When it happens, when you hear something less than flattering about me, will our relationship change?  Is our relationship built upon me maintaining a "haven't heard anything bad about you yet" standard and now that you have all bets are off?
Living with these realities for all my adult life has taught me a few lessons:
People are going to talk.  They know they shouldn't but they often do.  Being a Minister (or being married to one) invites this, so be prepared.
Be as transparent as you possibly can.  Truly, if you haven't heard anything bad about me yet you haven't been reading these blogs, listening to sermons or paying attention in Sunday School and Wednesday night classes!  They are filled with illustrations of my failures and how God has used me in spite of them.
Continue to love unconditionally and anticipate the fact that people you love will disappoint you.  One of the greatest fears I have is developing a hard heart.  This can happen through repeated bad experiences or loss without proper grieving.  This must be resisted with every fiber of our bodies because when we  succumb to living without loving, we die.
Living as a Minister is the greatest honor I think a person can have and I am grateful to be where I am doing what I am doing even when it gets challenging.  I hope by reading this you might reflect upon how you handle the fragile nature of relationships within the Body of Christ.  May we all love Christ enough that we will be truthful and gracious with each other and always protect the unity which Christ so much wants to see in us.