I couldn't help but feel a bit sad last night as I attended our congregation's reception for the high school seniors.  Of course, I am very happy to see them making progress in life and achieving this important milestone.  I know that many wonderful events likely await them as they continue in their lives but with the moving toward the future inevitably means letting go of the past.  Nothing stays the same.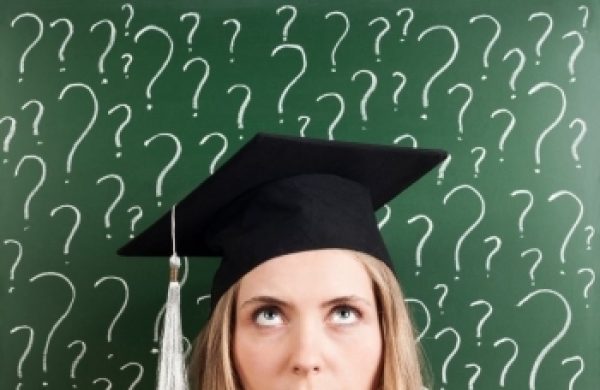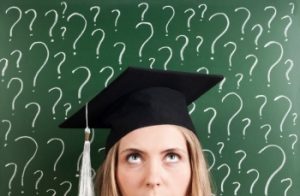 I remember well my own graduation from high school.  I remember the feeling of freedom and excitement.  I remember how I had my future plans mapped out and how eagerly I was to pursue them.  I faced the future with confidence because I just knew how life was going to be going forward and nothing stood in my way.
Rereading that last paragraph almost made me laugh out loud.  In truth, within less than one year of the date of my graduation, all my plans were now being doubted and I found myself struggling to now figure out what I was going to do with my life.  I found out life outside of the constraints of a pretty controlled growing up environment was much different, and not always in a good way.  I found myself preparing to be a minister when I felt totally inadequate for such a role.  My clear, decisive vision of the future had been traded for one of hesitation and questioning.
I am always curious to hear of young people's plans for the future.  I love to hear them share about an area where they have obviously experienced a spark of passion that has drawn them to pursue it for their future.  Looking back at my own children, I remember hearing them very confidently revealing their visions for the future.  One wanted to become a civil servant, one wanted to study children's ministry and one wanted to become a medical doctor.  The potential civil servant actually became an attorney and worked with the federal governmental system for a few years but grew frustrated with the system of it all and now has his own practice.  The potential children's minister married a youth minister and has faithfully supported and helped in his ministry and now is seeking to become a schoolteacher.  The potential doctor is married with 4 children and has chosen education as her career.  Though not a medical doctor, she is currently working on her doctorate in education.  None of them are working exactly in the areas they confidently predicted just a few years ago.  Nothing stays the same.
Part of why I feel sad at this time of year is because the road that we all face is filled with surprises and challenges.  I hope our grads are prepared for the changes that lie ahead and are prepared to face life if they, like me, change their minds from what they today feel such confidence.  I also grieve because now that they will start to experience more independence, that new freedom might lead them away from their church family or even strain their personal walk with God.
Perhaps the best thing we can give our teens isn't the expectation that they should have their life mapped out but rather modeling for them a deep relationship with the One who has promised to guide us all through this life and has helped us navigate the uncertainties we encountered in our lives since graduation.  One passage from God's Word that may be familiar to you I think speaks for what is really important:
"Trust in the Lord with all your heart and lean not on your own understanding; in all your ways submit to him, and he will make your paths straight."  Proverbs 3:5-6
May we all, no matter how old we are, faithfully seek His direction for the decisions in our lives!