I suppose it would be an understatement to say that social media is influencing the culture around us!  Yes, that's actually a huge understatement.  Like so many other innovations when they immerged on the scene, social media envisioned the possibilities of people far and wide being able to connect and for the average person to be able to express themselves and experience the world in a fresh way.  Many of those lofty ideas have been realized.  I personally have enjoyed aspects of the social media I currently participate.  I have reacquainted with friends from the past and been able to share my views in a number of ways.  I can see many benefits to the development of social media.
An honest assessment of social media must include some of what I would call the unintended consequences it has ushered in.  One particularly disturbing development is the false sense it often leaves with respect to relationships.  I currently have over 500 "Friends" on Facebook.  The other day I was scrolling through that list of Friends and thought, "who is this person?" and "I forgot that they were one of my friends".  Hearing myself say that was a sort of wake up call to the true nature of social media.  Obviously, "Friend" is the distinction that Facebook uses as the term for those people who I at one time chose to interact.  Now it is quite common to refer to people who we perhaps have never met in person or have shared a meaningful conversation as our "Facebook friend".  My point is that now a once very clear, beautiful word, "friend", has been redefined in a way that really contradicts the real and true meaning of its predecessor.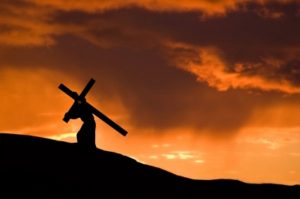 Another word that social media has redefined is the word, follower.  This term, like Friend, is used to identify another person with which we share a "social media relationship".  Being a follower in social media circles essentially means that you are watching from a distance the activity of another person with an occasional expression of affirmation or perhaps nothing.  In the social media world, having more followers is a sign of increased influence.  Permission must be granted to become a follower but once it is, there really is no other requirements demanded or expected.
When we listen closely to Jesus' meaning of a "Follower", we find the starkest of contrasts from the ones given to us in social media.  Jesus invites all to follow Him or to become His followers but there are some conditions.  Jesus would have been a social media phenomenon!  He drew massive crowds as people would eagerly listen to His words for hours and marvel at the miraculous things He did.  But then, and He did this more than once in His ministry when the crowds were growing, Jesus drops a bomb on His hearers like what we read in Luke 14:25-27:
"Large crowds were traveling with Jesus, and turning to them he said:  'if anyone comes to me and does not hate father and mother, wife and children, brothers and sisters—yes, even their own life—such a person cannot be my disciple. 27 And whoever does not carry their cross and follow me cannot be my disciple.'" 
or what we read in Matthew 16:24-25:
"Then Jesus said to his disciples, 'Whoever wants to be my disciple must deny themselves and take up their cross and follow me. 25 For whoever wants to save their life will lose it, but whoever loses their life for me will find it.'"
Obviously in Jesus' mind, a "Follower" was someone who wasn't simply looking in over His shoulder to occasionally see what is happening in His life!  The followers Jesus envisioned are committed, loyal and in step with Him.  I think it is safe to say that if Jesus was on Facebook He would have more "Friends" than anyone.  If Jesus were on Instagram He would have more "Followers" than anyone.  Jesus doesn't desire a virtual relationship with us but rather a relationship built upon the daily denying of ourselves, taking up our cross and following Him".
Where is Jesus leading those willing to follow?  He is leading us to greater, not less connection and collaboration with others in the Body of Christ!  He is leading us to carry the message that He is the true Lord of the world and invite all to accept Him and His call to join His Body!  And yes, I believe He is leading us to social media!  Not to social media as a refuge from the world but as a conduit into it.  "Initial" connections with people can begin in the world of social media but we must be savvy and recognize the difference between a Facebook follower and a follower that Jesus would acknowledge.
So, which are you?  Are you truly counting the cost and choosing daily to follow Him or are you simply one who likes the idea of Jesus but makes little or no effort to heed His call to join in the advancement of His Kingdom?  Are you a follower or a follower!