I suppose most of you have become aware of the happenings over the past 2 weeks in Wilmore, KY.  This community of around 6,500 people has become the center of the universe as people gather to share in what is being described as a revival or awakening.  I have monitored the phenomenon from afar and been curious to what this really is.  I have read articles by people who have experienced it first hand and their reports are really inspiring.  It seems what is happening in Kentucky is real.  It is now starting to happen in other cities and universities and shows no signs of stopping.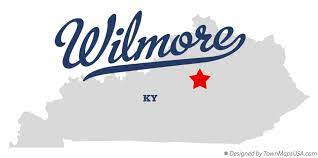 I have wondering why did this happen in Wilmore?  What is so special about it?  Is there something that is present in Wilmore that could be duplicated in Fulton?  Does Fulton need an awakening or revival?
First, I think many Christians in Fulton feel like revival would be a good thing.  You can't travel far in our community without running into a sign or other encouragement that quotes 2 Chronicles 7:14.  If you listen to people talk about that passage or revival you start to see why revival isn't happening.  Many have taken this passage of Scripture and turned it into a formula to correct every wrong that exists in our nation.  We want God to invoke His presence in our country again because it would make things more comfortable or familiar to us.  No, the passage mentioned earlier is one given to the people of God as instruction for when they have found themselves distant from God and not experiencing His gracious hand of protection.  It is an instruction in repentance.  When the people of God recognize that they are far from God the appropriate response is humility.  You can't force God or manipulate God into doing what you want by simply following what seems like a formula designed for it.  What might happen if Christians, with intense humility and repentance, cried out to God for mercy and not to be cast out of His presence?  What if Christians simply worshiped and cherished God because He is God and not some other agenda?
In reading of this awakening, I discovered that renewal or revival or awakening was very much on the minds and prayers of students at this university and across the state of Kentucky as Christian leaders in a wide variety of vocations and ministries routinely came together to pray.  One thing seems obvious from the city of Wilmore:  this movement isn't a Baptist thing or Methodist thing or Catholic thing or Pentecostal thing or Church of Christ thing or Non-Denominational thing.  It seems that Christians of various traditions are able to come together and worship, confess sins, repent, pray for complete strangers, and generally be left full of God's presence in a way that is refreshing and perhaps a novelty to many.  Again, in Fulton, you see and hear of prayer all the time.  We pray for the sick, our leaders, the lost, the hurting, the grieving, pretty much all things.  There is certainly nothing wrong with bringing our petitions to God in all of these matters but are Christians regularly crying our to God in humility and repentance not to get anything from God but because we have been unfaithful and need His cleansing and renewal?  Does the Body of Christ in Fulton have need for humility and confession to God?  Your answer will determine your openness to revival or an awakening happening here.
There are many other dimensions to drawing near to God that could be mentioned but I will mention one more:  Time.  It seems that for people who are experiencing this phenomenon, time has become much less important than it is in the rest of society.  In a world where the confessing church gets impatient with longer than an hour worship services, the lack of concern over time at the university may be the most shocking detail of all!  Let me suggest a ridiculous question:  Do you have time for an awakening or revival?  Would you cancel other activities to make time for corporate confession, prayer, worship, and interacting with others in the Body of Christ.  What if it meant missing work, or a sporting event, or a weekend trip, or a gathering of friends?  The reason my question isn't ridiculous is because it is one that Christians must answer every week when determining their involvement in a local congregation.  What is ridiculous is how easy it is to dismiss our current engagements with God that are designed to nourish us spiritually, let alone dream about an awakening or the like!
Revival won't come without humility.  The Body of Christ must start there and not move.  We can't shortchange the humbling of ourselves before God.  I personally think that something like what is happening in Kentucky could happen here.  Let humility be found in the heart of every Christ-follower!