The other day in my Bible readings I came across the story in 2 Kings where Josiah had become King at the age of 8 and what some of the details of his reign included.  About 12 years into his reign he was determined to give the Temple of God a bit of a refurbish.  Apparently things had gotten shabby and needing attention and so he set about securing the workers and the materials to accomplish this great goal.  The project got interrupted when the high priest, Hilkiah discovered something that apparently had long been forgotten:  the Book of the Law.  Soon, it was brought to King Josiah's attention.  It was read to him and he immediately tore his robes as a sign of intense repentance.  Josiah sought the Lord and the Lord was gracious to him.  Josiah was spared seeing much of the coming devastation that would befall the Israelites because of his solemn repentance, his renewing of the covenant of the law and by commencing to remove all the idols from the Temple.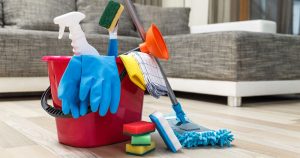 This is where to me the story gets really interesting.  Josiah sets out to remove and destroy any item that was associated with idols and as the story unfolds in 2 Kings 23, he keeps finding more and more idols in literally everywhere he turns.  He collects and burns item after item, items that were clearly a slight to the one true God that were found in the Temple where God had promised to meet His people.  The outrageousness of this situation is beyond the pail!  How could the people of God become so clueless?  How could they let one item associated with an idol into the Temple of God let alone probably hundreds?  How could the priests of God perform their daily tasks without an awareness of the Law?
Fast forward to today.  If you follower of Jesus you probably know the Temple we read about in the Bible has been replaced with a new Temple, inaugurated through the death, burial and resurrection of Jesus.  Peter tells us that Christ-followers are in fact "living stones" built upon the foundation of Jesus.  Collectively we are the Temple of God!  We should also then know that as God's Temple, we should be just as concerned as they were thousands of years ago to the presence of idols.  Just as outrageous as it is to think of the Temple of God being cluttered up with idols is the idea that followers of Jesus would permit the presence of idols in our homes and lives.
Perhaps your home and life are free from statues which are icons of a false god but what about all the areas of our lives where we have allowed something to take precedence over the things of God?  What about when we make plans that we know will keep us from faithfully gathering with the saints to worship God and build up others in His Body, the Church?  What about when we divert resources that He has provided to us His purposes for our own purposes instead?  What about when we choose to spend our time amusing ourselves when we could be investing time in His Word and His work serving others?
We, too, live in outrageous times!  I hope we will be wise like Josiah and realize the gravity of our offense to God and take the appropriate steps to make the situation right.  The good news is that as in the days of Josiah, God is eager to forgive and restore when we finally decide that He is God and as His children, we must always be diligent to love and serve Him.
I needed to read about Josiah.  I needed to be outraged by the situation I read.  I needed to see the parallel with my life as a Christ-follower living today.  I need to carefully sift through the pieces of my life and analyze them carefully and be prepared to remove anything that tries to crowd  into His space.  I hope you will think about this too and do the same as needed!