Every Thursday I find myself writing this blog.  I have been doing it now for a couple of years and it has become a regular part of my routine.  I am always on the lookout for ideas that might inspire this short post and so far I have been able to come up with thoughts that others have found helpful or informative.  The process is to sit in my office and write (just like I am doing right now!).  The words seem to flow quite easily and pretty soon I find myself finished.  Sort of.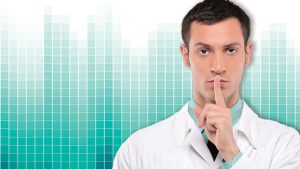 One of my annoying deficiencies is rushing through the tasks I have been assigned.  This has been a problem from the time I was a little kid.  I can still hear the reports from the parent-teacher conferences of my youth repeating the familiar refrain:  Tony is a very capable but he hurries to get done and by doing so he makes errors.
As an adult, I have dealt with this chronic problem by enlisting the help of others.  Enter my wife, Camille.  After I have written the text I ask her to come to the computer screen and read the blog post.  I basically ask her 2 questions.  First, did this make sense?  And second, did you find any mistakes.  Normally she is very willing to help me with this but lately it has been more of a challenge.  The problem centers on what I do while she is proof reading the blog post.  Usually I get up after writing and step into our Administrative Assistant's office to check on progress of her work for Sunday.  I might engage in conversation with someone who pops into the office.
After enough time has passed that I figure she has read through it and determined what needs editing, I step back into my office to quiz her.  This is where things get interesting.  Many times she give me an exasperated look.  The problem is that there has been enough distraction that she hasn't really been able to concentrate and therefore can't really answer my questions.  To really do the job I asked her to do, I needed to be quiet.  When I am quiet, the results of her work are always spot on.  She finds the places where I need to add a word or correct something.  Her comments about the content are also more detailed when she has been given a distraction-free environment.
When she has been distracted, I get less detailed comments and I find that she misses mistakes I find later after I go through it again.  The key is whether or not there are distractions.
Many of us go through life with little concern or perhaps awareness of the distractions in our lives.  Quiet has been replaced with constant noise.  In the wonderful town of Fulton, one can't step outside downtown without being serenaded by an eclectic mixture of music ranging from Tammy Wynette to the Rolling Stones.  Similarly, Walmart stores greet the customers with a barrage of music from the time you exit your car until to return to it.  Multitasking has been such a normal thing that often we find ourselves reading, listening to something, and trying to carry on a conversation, all at the same time.  Often times as you are being passed by someone on the highway they are distracted by the the reading and even sometimes writing of text messages.  We are constantly responding to the distraction of the moment, even though what we might have to pause to deal with the distraction might be really important.
Scripture, like those found in the Psalms and Proverbs remind us of the beauty and necessity of quiet in our lives.  Jesus' example demonstrates His habit of removing Himself at times from the chaos and noise of the world to be with the Father and even for just reflection.  What would happen if we consciously decided to pull away from the noise and distractions of our current world and schedules?  Imagine what could be revealed and acquired if we just turned off the noise!  I wonder how many mistakes would have been avoided.  I wonder how much more clearly we could think about complex issues.
I hope this blog post is error free.  I also hope we can get the point.  Busy isn't always better!  We NEED quiet and hopefully this silly blog post will help us really hear that today.