A friend of mine recently paid me what I consider to be a great compliment.  He said he admired my ability to deal with a very wide range of people in a way that seemed to neither drive me crazy nor constantly be a odds with them.  Being a Minister in a congregation does have its challenges.  I thought it was a bit humorous to consider his list of possible options in dealing with Church people for a long time:  Insanity or Turmoil.  If those are the only options viewed by people who find themselves as Ministers, it probably explains the exodus of so many once-upon-a-time eager servants from the pulpit and pastoral life.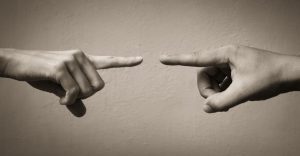 For the sake of full disclosure, there are often times when I hear and see things done and said among Christ-followers that baffles my mind and makes me want to scream.  I also have found myself not agreeing with folks within the Church even to the place where things were strained for awhile.  But the bottom line for me is that I love the people of God and have learned some habits and skills that have helped me to live at peace with brothers and sisters in Christ that might prove to helpful to you too.
First, I probably don't understand the issues that are creating friction.  I have noticed about myself that I act and react to situations in ways that later make me wonder what in the world was I thinking!  Why did I say that and especially in a negative way?  One good thing that comes from this self-observation is that it enlightened me to the reality that lots of other people do the same thing.  What has helped me to stop reacting harshly when I am being treated harshly is realizing that I just can't understand everything that is behind a brother or sisters perceived harsh tone or words.  Leaving room for them to rethink and regroup has served me well to not keep a conflict alive but also is a good example for them to see.
Next, I often cringe inside when I hear and see Christ-followers allowing their opinions about the world to define them.  I am fortunate to work within a Church tradition that values, at least in what we say we value, the reality that the Bible hasn't given us answers to every situation and issue in life.  In those instances when there isn't clear biblical precedent the proper response is to permit liberty.  Simply stated:  not every hill is a hill worth dying on!  I have strong opinions about all sorts of issues but have intentionally set all but the ones directly connected to the Bible aside so that I won't confuse anyone because I am one tasked with preaching the Word of God.  Too often, I see preachers going off on a rant about something that simply isn't as definitive in its understanding as they are making it out to be.  My opinion on lots of things really doesn't matter!  Coming to that reality has been helpful in not crossing into territory that inevitably leads to conflict this is unnecessary.
Lastly, it does bother me when I see Christ-followers talking about and treating other brothers and sisters in Christ as expendable and less than.  As one who has tried to better grasp the depths of my own offensiveness to God and has discovered it is pretty disgusting, I have learned that if God could raise me from the pit He can and will do the same for others.  He tells me He wants all of us who have been redeemed by Him to work together as a witness to the world that we truly are His.  The idea of isolating another brother or sister should be as repugnant to us as would be the thought of voluntarily submitting to an amputation of an arm or a leg simply because at the moment it is injured and needs time to heal.
These principles have served me well but I still struggle to remember and maintain them everyday.  If you have read this far then you probably have noticed a common theme in these 3 principles:  Each requires me first to realize who I truly am before acting or reacting to others.  The Apostle Paul wrote about this idea in Romans 12:3, "For by the grace given me I say to every one of you: Do not think of yourself more highly than you ought, but rather think of yourself with sober judgment, in accordance with the faith God has distributed to each of you." (emphasis mine)
And as the Apostle James said:  "My dear brothers and sisters, take note of this: Everyone should be quick to listen, slow to speak and slow to become angry, 20 because human anger does not produce the righteousness that God desires."  James 1:19-20 (emphasis mine)
It starts with me to pre-emptively prepare for the interactions I will experience in the course of each day with all that I will encounter, especially my brothers and sisters in Christ.  I don't believe I possess any special ability that every Christ-followers couldn't possess if they take these and other Scriptural admonitions regarding unity, grace and humility seriously.  Ideally of course, we would never have to experience harsh words or conflict but the truth is we will and do.  Since we know that already, let's all prepare by correctly reviewing our own habits and make the adjustments we need for the sake of the Body of Christ and the people Christ wants to reach in His Name!