One of the spiritual lessons which has remained a challenge for me is patience.  Never was this more on display in my life than when I was working as a 26 year old Minister in a very traditional congregation in Southeast Texas.  As you might imagine, I, like many idealistic Kingdom workers at that age was eager to make an impact.  What I often found in the congregation was a hesitancy or even resistance to the "great new ideas" I was eager to share.  Several times I would hear the elders of the congregation bring out what I not so affectionately called the "P Word".  The "P Word" is patience.  This was a problem because in my assessment, patience was the last thing that was needed.  And so, I very frustratingly was required to wait, for what I didn't know.  What it seemed like the leaders were saying is that we do agree with you that a particular situation needs correcting or adjusting but that the solution I was suggesting was ill-timed or perhaps too abrupt.  And so, we waited.  For what, I wasn't sure.  For how long, nobody could tell me.  Be patient.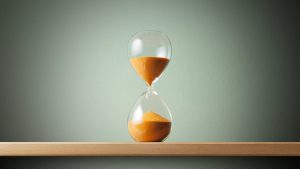 One elder who seemed to be tasked with making sure the helping me understand this was named Bro. Granger.  Bro. Granger was 86 years old at the time and had been a leader in that congregation for longer than I had been alive!  He was a gentle soul who was a calming influence within the group of leaders.  I can still hear him telling me, "Bro. Tony, you just need to be patient!"  At the time, it really annoyed me and I secretly thought that he really just didn't want to see any kind of change and was therefore never going to support any of the ideas I had.  I couldn't have been any more wrong!
In the past 35 years since those days, I have had leaders many times tell me that we need to be patient.  What is weird is that I have become one of those who now regularly urges patience when considering a decision within a congregation.  What I finally figured out is that Bro. Granger wasn't really trying to crush my ideas.  He was trying to help me see that the timing that was going to be required to see change occur within a congregation that was so deeply traditional would require slow and methodical progress.  Bro. Granger was absolutely right!
Today, as I see all sorts of opportunities to build upon the great foundations of the Itawamba Christian Church, I am reminded of just how important patience is.  Patience realizes that as good as I think my perspective might be regarding a situation, it can always be enhanced with prayer and counsel.  What has been proven to me over and over is how God works in seemingly small ways to move situations forward that serve to pave the way for a less abrupt and divisive transition to a better or more desired way.  I have been amazed at times at how situations I figured were impossible to navigate without heartache and conflict were seamlessly accomplished because patience was employed.
Today, I still feel the urge to move forward without giving the appropriate consideration of how the move is going to be received by others.  I am grateful that God's Spirit is louder and sometimes it almost seems it like sounds like Bro. Granger saying, "Tony, be patient!"  Currently I am dealing with some situations where the use of patience is serving me very well.  I am seeing the hands of God at work as walls and obstacles are falling down in front of me.  An additional benefit is that the stress of managing transitions is almost completely gone as I am reminded that God is working in ways I can't see or even fully comprehend.  Truly, patience is a much superior way to lead in Christ's Church as well as every other part of our lives.